Clubs and codes across Te Tairāwhiti are facing several financial implications due to the COVID-19 pandemic. From reducing player fees and memberships to limiting available funding, this may mean that your organisation needs to consider alternative options for meeting its costs in order to stay viable at this time.
Below are some of the most common requests for support that we're hearing from sport and recreation organisations:
COVID-19 has created new challenges for funders, and this may mean grants that your organisation typically expects could be more difficult to attain in the coming months.
Gaming trusts (NZCT, Infinity, Lion) for instance, are unable to operate machines during lockdown, and will therefore have no funds to distribute until at least a month after the country moves out of level four.
Additionally, because of the processes that some follow, they may be unable to meet and distribute funds under the current lockdown, meaning that some current applications may be delayed in processing.
For your code, this may mean a change from your funding plan in the short-term to ensure your sport endures this period.
Below are some options for funds with strong alignment to the sport and recreation sector:
Eastern and Central Community Trust - Grassroots Fund
ECCT's Grassroots Fund may be applicable to sports clubs who require funds to assist with operational costs, equipment and events. This funding could be beneficial in the interim, while clubs recover from the disruption caused by COVID19.
Community Organisations Grants Scheme (COGS)
COGS provides grants to non-profit community groups and organisations delivering community-based social services, projects and events. The 2020 funding round is open now, and closes on the 20th of May.
How SGT can help: Our Active Communities team is happy to support your organisation to help you plan for and access funding. If you have a need that falls outside the scope or priorities of the above funds, there could be also opportunities for joint applications on behalf of organisations in need, that we can support and advocate for.
If your organisation has received KiwiSport funding to deliver a project in 2020, we understand that your original plan may have been disrupted and there could be a need to redesign how the project can be delivered.
We're keen to work with you to plan how your code, and young people in our community can still benefit from the fund, so please contact us if this is the case for your organisation.
The government's COVID-19 Wage Subsidy Scheme is a helpful support for organisations and businesses to be able to retain their staff where incomes are reduced due to COVID-19.
Most commonly in the sport system, we're seeing this being taken up by clubs and codes who have paid employees, or contractors who are self-employed.
To qualify:
your business must be registered and operating in New Zealand
your employees must be legally working in New Zealand
the business must have experienced a minimum 30% decline in actual or predicted revenue over the period of a month when compared with the same month last year, and that decline is related to COVID-19
your business must have taken active steps to mitigate the impact of COVID-19
you must make best efforts to retain employees and pay them a minimum of 80% of their normal income for the subsidised period.
For the most up-to-date information on the scheme, visit: https://www.workandincome.govt.nz/products/a-z-benefits/covid-19-support.html#null
Sport New Zealand want to help sporting organisations to navigate the Government's relief package. They are offering support from professionals with BDO and KPMG for a one-hour free consultation to understand your entitlements. Please contact either of the following to utilise this support:
Luke Norman
Director
Deal Advisory, KPMG
Mob: 027 8077 989
lnorman@kpmg.co.nz
Doug Haines
Partner, BDO Wellington
Mob: 021 342 463
doug.haines@bdo.co.nz
Supporting your staff, volunteers and players at this time comes with unique challenges. Below is some guidance and support for managing your code through Covid-19.

Ensuring wellbeing in your people and membership
Looking after ourselves and our people is essential right now. For many this crisis has caused stress and uncertainty, and unfortunately stopped them from doing some of the things that support their wellbeing most. 
In fact, 89% of New Zealanders believe that being active helps relieve stress and is good for mental health. With the role that sport and active recreation play in the wellbeing of our community, it's important that we ensure that we, our staff and our members are looking after themselves at this time.
Simple steps like focussing on what you can control, and seeking out people that make you happy are two easy ways that you can support your wellbeing during this difficult time. 
Below is a great resource to share within your organisation and membership to ensure they're looking after themselves and their whānau:
https://nziwr.co.nz/wp-content/uploads/2020/03/NZIWR_Real-time_Resilience_Coping_with_Coronavirus.pdf
Free counselling for sports organisations
SNZ are providing free access to the Vitae counselling service for sports organisations across the country for the next two months.  Vitae have more than 400 experienced and highly qualified counsellors across the country and can offer confidential one-on-one counselling sessions for people who are facing work and/or personal issues.  If you or people within our sector are interested in taking up this offer, please contact Carolyn Casey on
Carolyn.Casey@vitae.co.nz
If your code would benefit from legal advice, Sport NZ have also made available the Buddle Findlay legal helpdesk service to all sport organisations with free advice on various legal issues including:
commercial contracts

constitutional issues

disciplinary matters

employee mental and physical health issues

employment agreements

employment legislation interpretation

intellectual property matters

organisational restructuring

performance concerns

tax queries
The legal helpdesk gives you access to top quality legal advice at no cost to your organisation, for up to 15 minutes per issue. The number is 0800 283 529 - 0800 BUDLAW.
Are you looking to connect with your board, committee, coaches or members during lockdown? Video conferencing software has come a long way in recent years and now offers a great alternative to meeting in person. 
With countless options for programmes to use, we've compiled three below that we believe to be the simplest, most effective methods of connecting teams virtually. 
Google Hangouts
Google Hangouts
is a free platform that's easy to use. Users have the option of using video or phoning in, it has an app for those using mobile phones, and users can share their screens in order to present. Calls can hold up to 100 people, and last for any length of time.  
Zoom
Zoom is another popular option which functions similarly to Google Hangouts. You don't need to set up an account, but there is a time limit of 40 minutes on your conference call. 
Skype
One platform we're almost all familiar with is Skype. It lacks some of the features of the above options, and requires users to download a programme to their computer, but is otherwise a good option. 
And regardless of what platform you choose, it can be helpful to brush up on your 'video call etiquette' to ensure a productive meeting with minimal disruptions. Below is a great article with some basics, as well as 'expert tips'. 
https://hoku.nz/ideas/video-call-etiquette/
How SGT can help:
  If you are not confident with the platforms and would like to test them first our staff are free to provide a safe environment for you to learn the ins and outs of video conferencing before you go live with your members.
Sport New Zealand have provided legal guidance on the Impact of COVID-19 on the ability of sports organisations to hold AGMs and comply with relevant statutory obligations. If your organisation is planning to host an AGM during a time when meeting in person isn't advised, we encourage you to view the resource below to better understand your options.
Legal guidance on AGMs and statutory obligations
Health and Safety planning
Our team have developed a Health and Safety planning template to support codes returning to play this winter. The intention of this plan is to document how your organisation will manage and minimise the risk associated with COVID-19 in relation to your sport, in accordance with best practice guidelines provided by the government.
Click here to download the template
While it's difficult to anticipate the degree to which our communities will be able to participate in sport and active recreation in coming months, what we can plan for is how sport or activity looks in each of the government's alert levels. That way each code can more easily adapt to changes that could occur as the government move up and down the alert levels framework, or if some regions are kept at a higher risk level than others.
To support this planning, we've put together the following info as a starting point:
Season planning - guidance for dealing with the disruption
In considering how and when your sport will resume, it's essential that you work in collaboration with others to avoid seasonal clashes, as these put strain on our young people who find themselves over-committed at times where seasons overlap. In Tairāwhiti, young people participate in more sports and activities in a week than anywhere else in Aotearoa, an average of 6.2 different activities - all the more reason to be careful of this situation.  
This year more than ever we need to work as a sector to ensure that sport can continue to run, but young people aren't forced to choose between sports they enjoy, or risk overuse injuries and burnout. 
We also recommend reaching out to your NSO, who may have some resources already available around this. If you don't otherwise have their contact information, it can be found on Sport New Zealand's NSO database:
https://sportnz.org.nz/get-into-sport/find-a-sport/
How SGT can help: The Active Communities team will be looking to work with the sector to encourage collaboration between summer and winter codes in this unprecedented time. On an individual basis our Active Communities Team are available to support you in planning for the upcoming season, and answer any questions you may have during this process. 
Connect with your membership
With all of the change experienced by our community and sport sector during this time, it may be worth considering surveying or hearing the voices of your membership in order to understand what they would like from their sport in the coming season. 
These insights can help inform the modified offering that your sport may take to adapt to changes in our sporting system and community. 
Consider learning your community's aspirations, e.g. 
What experiences do they want the club to initiate, support?

What ways do they see the club maximising their community function? 

What is the community appetite for re-engaging once the alert levels are lifted? Eg. are members concerned about returning for financial reasons?  Or might anxieties about covid-19 hold them back from returning?

Will they be resuming membership? If no, why not?
Ways to Connect
The most important factor to consider when reaching out to your community is what will engage them best, while providing you the information that you need. If your community responds well to emails, then an online survey could work well. If they are more engaged in social media, then a Facebook poll, or open-ended question could be better. 
If an online survey is your pick, we recommend Survey Monkey and Google Forms. Both are free and easy to use. 
How SGT can help: Our Active Communities team can assist with the design, collection and analysis of surveys (or other information) to help you understand your members and their needs. For more information contact tylerk@sportgisborne.org.nz
Health, safety and cleanliness guidelines
When it becomes safe for our community to resume some level of activity, maintaining hygiene will be key to ensuring that our members remain safe and well. There may be sport-specific hygiene considerations based on the nature of your sport (e.g.) physical contact within the sport, shared equipment, etc. 
In addition to those, below are some basic precautions to consider based on the Ministry of Health's guidelines:
hand hygiene – that is, washing hands regularly with soap and water, or cleansing with hand sanitiser. 

staying at home if you are sick, and encourage members to stay away if unwell. 

coughing or sneezing into a tissue or your elbow and then performing hand hygiene

cleaning surfaces regularly. Consider all surfaces that members will come into contact with, such as doors, handles, equipment (IE balls), etc. 
You can download posters to display at your club/facility here:
https://www.health.govt.nz/our-work/diseases-and-conditions/covid-19-novel-coronavirus/covid-19-novel-coronavirus-resources#posters
Connect with other sports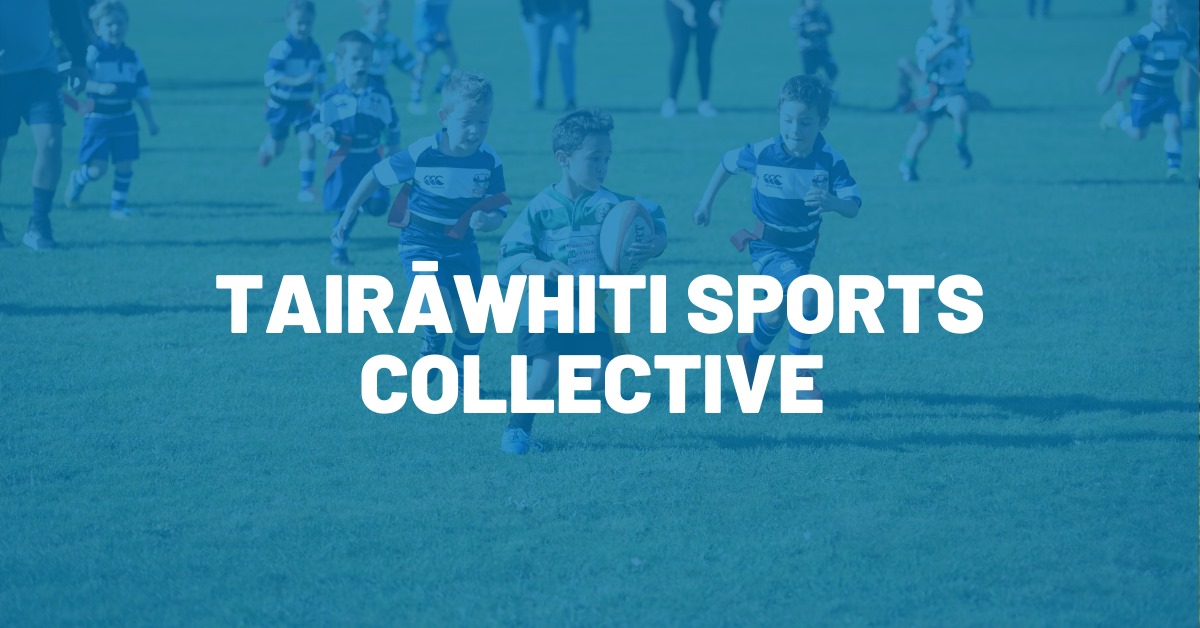 We've created a Facebook group to bring together sport and recreation organisations across Te Tairāwhiti to share learnings and approaches to navigating COVID-19. To join, head to the link below:
https://www.facebook.com/groups/229704911753984/
Need our help?
Above all else, it's of critical importance to SGT that our regional sporting system can retain its staff, facilities and players to allow sport to bounce back in time. If your organisation needs any support, please contact us